Winter Research Program - projects and supervisors
General information on the program, including how to apply, is available from the UQ Student Employability Centre's program website.
Neural substrates of incidental learning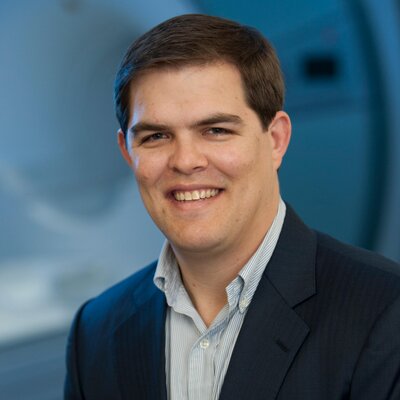 Contact: Professor Paul Dux
Duration: 4 weeks
Description:
The project uses neuroimaging (EEG) and advanced analysis techniques to seek to understand the neural operations used to implicitly extract regularities from the environment to influence cognition.
Download further details (DOCX, 15.4 KB)
Awareness of Self-Other Space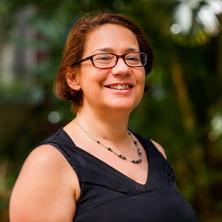 Contact: Associate Professor Ada Kritikos
Duration: 4 weeks
Description:
The space around the Self has a unique role in social non-verbal communications, expanding and contracting depending on whether we process others in a positive or negative light, respectively. One very important factor contributing to this is whether we regard the space we are in as belonging to us, or belonging to another person. All this changes the way we move within the space surrounding us, and it also changes how we approach or withdraw from the presence of another person.
Using motion capture technology, we have been tracking people's movements within space that they regard as theirs, compared with space they believe belongs to another person present. We have shown that when they are within their own space, people make longer and higher movements, compared with when they are within another's space. Now, we want to see how people move within their space when they are acting in coordination with another person.
Download further details (DOCX, 15.3 KB)
Supporting parents and caregivers to promote child and adolescent development and wellbeing
Contact: Dr Cassandra Dittman
Duration: 4 weeks
Description:
The student will assist with two research projects I am currently conducting with colleagues at the Parenting and Family Support Centre:
Evaluation of a new professional development program to build the capacity of early childhood educators to promote prosocial behaviour and manage problem behaviour.
Development of new measures of parenting adolescents and adolescent wellbeing.
Download further details (DOCX, 14.8 KB)
Supporting General Practitioners to Discontinue Long-Term Antidepressant Use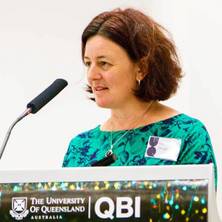 Contact: Dr Genevieve Dingle
Duration: 4 weeks
Description:
The winter research scholar will work with a team from the School of Medicine and Psychology on this project, which has clinical focus on reducing long-term antidepressant use in Australian adults. The population of interest for this study are adults who are long term users (>2years) of antidepressant medication, and who would be candidates for medication discontinuation.  To support medication discontinuation, low-intensity psychosocial interventions offer potential to optimise patient outcomes. We are therefore seeking to understand:
the evidence base for psychosocial treatment focused on prevention of depression relapse:
barriers and facilitators to GP antidepressant discontinuation: and
GPs knowledge of, and attitudes toward low-intensity psychosocial treatment alternatives for preventing relapse of depressive symptoms. 
The project it supported by a MED-HABS collaborative seeding grant (2019) to van Driel, Dingle, Donald, Partanen, Haslam and Turner
Download further details (DOCX, 15.7 KB)
Gossip in everyday conversation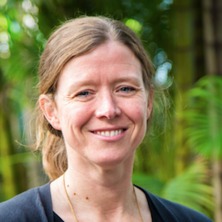 Contact: Dr Kim Peters
Duration: 4 weeks
Description:
This project will involve reading through existing natural corpuses of conversation and email and coding for the presence (and content) of gossip. 
Download further details (DOCX, 14.7 KB)
Childhood adversity in Australia: Can parenting buffer against its effects on wellbeing?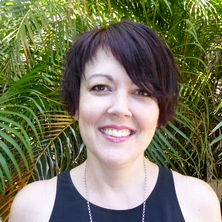 Contact: Dr Kylie Burke
Duration: 4 weeks
Description:
This study seeks to find elements of parenting that may help children who have experienced maltreatment or dysfunction to experience good social, emotional and behavioural wellbeing during adolescence and emerging adulthood. It will explore the demographic profiles of children who experience maltreatment and dysfunction in Australia, and whether these profiles differ in the parenting elements that are effective. It will do this using a range of quantitative analyses of data from a novel survey, the Longitudinal Study of Australian Children and the 2014-15 National Health Survey.
Download further details (DOCX, 15 KB)
Can visual attention tell us how children integrate expression cues?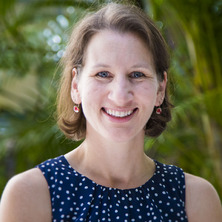 Contact: Dr Nicole Nelson
Duration: 4 weeks
Description:
This project will examine participants' looking behaviour in an eye-tracker when viewing emotional expressions and other contextual information.
Download further details (DOCX, 14.6 KB)
Leader pay and organizational performance: What is the impact of leader pay on follower motivation and organizational performance?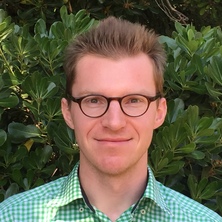 Contact: Dr Nik Steffens
Duration: 4 weeks
Description:
Incomes of senior leaders have risen significantly in recent decades. In the middle of last Century, US CEOs earned about 20 times the salary of a typical worker. Since the 70s, CEOs have had pay rises of about 1000 percent while workers have received a rise of only 11 percent. In Australia, CEOs of large public companies currently earn up to 106 times the salary of the average worker. What is overlooked in these developments and the debates around these issues is the impact that leader pay has on followers' exertion of effort in pursuit of shared (organizational) goals. On one hand, CEOs and their advocates argue that high pay helps to recruit and motivate the best leaders in ways that enhance organizational performance. On the other hand, critics argue not only that exorbitant pay has little impact on leader motivation but also that it serves to undermine the motivations of other organizational members. In the present project, we are conducting research to gain a more comprehensive understanding of (a) how leader pay impacts followers and organizational performance as well as (b) the factors that affect the extent to which leader pay affects followers.
For more background reading on the topic, see article here.
Download further details (DOCX, 15.5 KB)
Are there hidden costs to performance-based pay?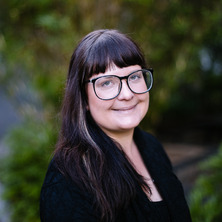 Contact: Dr Stacey Parker
Duration: 4 weeks
Description:
Considerable resources are invested in employee reward programs; however, although such programs can improve performance, there can be hidden costs to motivation, and the consequences for well-being remain unknown. This research examines the stress involved in striving for performance-based extrinsic rewards. It includes experiments and field studies where the subjective and physiological experience of stress is examined while in pursuit of these types of rewards. We aim to shed light on how employees perceive extrinsic rewards and what they experience when in pursuit of these rewards
Download further details (DOCX, 15.4 KB)
Is task variety the spice of work?
Contact: Dr Stacey Parker
Duration: 4 weeks
Description:
Work design theory suggests that having variety in your work tasks improves your motivation and well-being. This is because having a range of different things to do can be more interesting and mean work is less monotonous. However, research from cognitive psychology demonstrates that having to switch between tasks can impair your overall performance (because it's hard to remember what you were doing/where you were up to). Thus, this research project will take a closer look at the benefits and consequences of switching between different kinds of work tasks. The project will include experiments and experience sampling field studies on participants' responses to task variety and task switching. We aim to shed light on how work should be organised to maximise motivation, well-being, and performance.
Download further details (DOCX, 15.5 KB)