Psychology Students' Association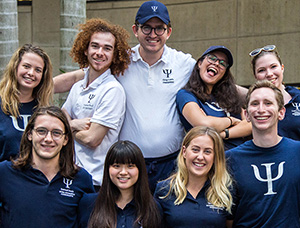 The UQ Psychology Students' Association (PSA) is the main student society for students studying psychology at the University of Queensland.
The PSA aims to enhance university life for psychology students and association members by supporting students' personal and professional development, fostering their engagement with the School of Psychology, and providing a platform from which students' opinions, ideas, and concerns are heard by the School.
The PSA organises events, both on and off campus, that promote both the social and academic pursuits of association members.
The PSA provides opportunities in all aspects of student life, from social and academic events, through to sporting teams and career development functions.
---
Contact 
The UQ Psychology Students' Association
McElwain Building (24A), St Lucia
uqpsa.com
  secretary@uqpsa.com
  facebook.com/UQPSA