Our research schemes are important for training our future psychologists.
Research participants not only learn about research methodology, our students and staff gain a valuable opportunity to conduct research and get a better understanding of psychological phenomena.
The School of Psychology operates two research participation pools.
---
Psychology Research Participation Scheme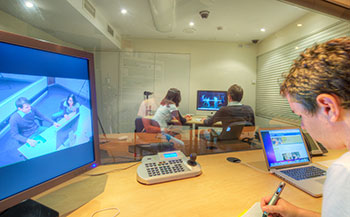 The Psychology Research Participation Scheme is open to everyone 18 years or older who is interested in research participation. Participants in this scheme will be reimbursed for their efforts at a flat rate of $20 per hour spent. Information about the projects is available on the website.
In order to join the Psychology Research Participation Scheme, participants have to register. Registration as a new user requires entry of a name, a user ID and a valid e-mail address. The system will then provide a password that is required for entry.
By registering as a participant, you confirm that you are 18 years or older.
To register or to check on new experiments available, please go to the paid research participation website.
---
Undergraduate psychology students
The second scheme is for undergraduate psychology students only, typically those in their first year of psychology study. 
Details will be provided to students in their relevant classes.
Students can sign up for experiments via the student research participation website.