Our Psychological Solutions and Insights (PSI) Group coordinates the industry engagement activities for the School of Psychology.
We are a team of highly-qualified experts offering state-of-the-art, evidence-based applications of psychological science. Our work aims to tackle important issues in society by partnering with industry to develop innovative approaches to problems.
How can we help?
Advisory – Our team of behavioural scientists offer expert advice and testimony on a range of organisational, cognitive, social, legal and educational issues. We have a proven track-record informing policies and procedures, as well as improving decision making processes.
Consultancy – The PSI Group regularly carry out short- to medium-term consulting projects. Among others, these involve designing, delivering and evaluating specific behaviour change initiatives.
Research – Increasingly, organisations are engaging with researchers to gain insight in the psychological underpinnings of human behaviour. Such research partnerships may attract additional funding via the Australian Research Council's Linkage Program.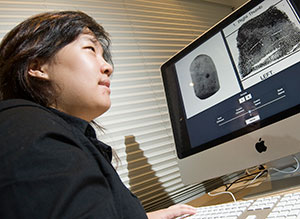 We encourage organisations to contact us if they are looking to benefit from the latest developments in psychological science. For example, we can assist with:
Expert advice and testimony
Increasing research capacity
Evidence-based program design
Rigorous program evaluation
Understanding the psychological drivers of behaviour.
---
Why partner with us?
The UQ School of Psychology has some of the best psychology researchers in the world, whose understanding of human behaviour spans diverse areas. Our team has decades of cumulative experience leading large-scale collaborative research programmes across dozens of applied domains. In addition to delivering outcomes for our partners, we contribute to the progression of scientific understanding of human behaviour, enabled by our:
World-class expertise
Rigorous scientific approach
Evidence-based solutions
Established track record
Strong partnerships
Institutional support.
---
Action areas
To help our partners understand how we can help, the PSI Group focuses on four key action areas:
Health – We are world leaders in the study of mental and physical wellbeing across the lifespan. Our expertise broadly encompasses the health of individuals, couples, families, teams and communities. We operate across a broad range of environments including workplaces, hospitals and aged care facilities.
Performance – Our organisational and human factors specialists have in-depth knowledge across core business areas such as leadership, culture, safety, and personnel selection. We aim to get the best out of people by optimising performance, motivation, productivity, satisfaction and engagement.
Learning – Our study of neuroscience, perception, memory, language and attention is at the forefront of how humans acquire information and interact with their environment. We devise solutions to maximise learning in both scholastic and professional settings. Our world-renowned educational programs for parents and children are in high demand.
Justice – Our team strives to make the world a better place by promoting fairness, equality and diversity in the criminal justice system, as well as across society more broadly. The PSI Group helps to improve decision making processes in organisational, legal and social contexts. Interventions are aimed at boosting pro-environmental and pro-social behaviour, as well as reduce prejudice, bias, discrimination and stereotyping.
---
Example collaborations
We are proud to have worked with a variety of industry partners, including:
---
Contact
If you are interested in collaborating with the UQ School of Psychology, or would simply like to know more, please get in touch.