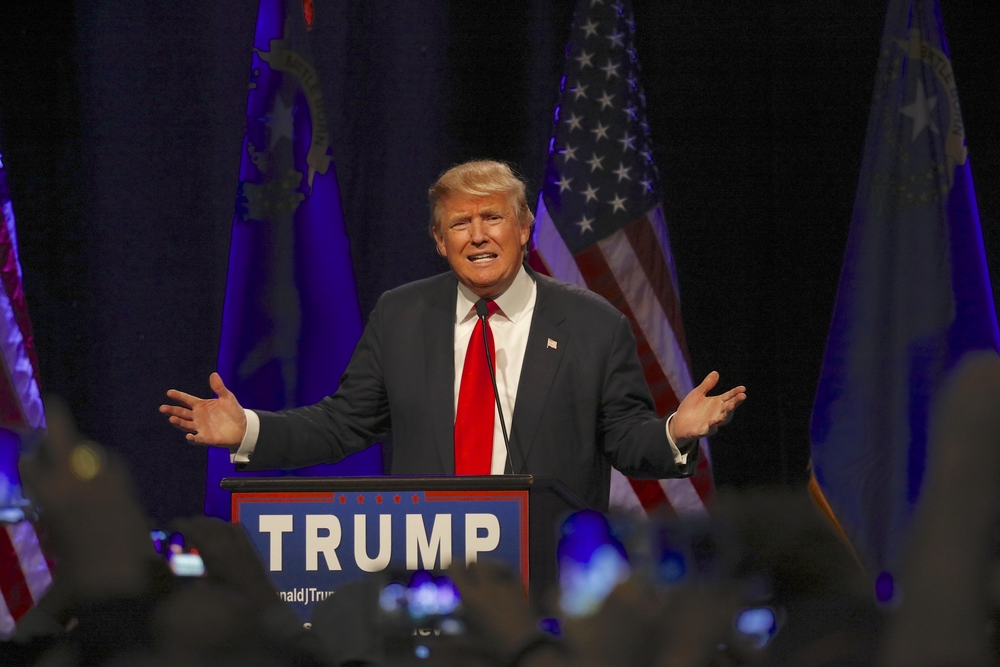 United States President-elect Donald Trump's "crudity and incivility"  increase his appeal, says a prophetic book chapter co-authored by a Queensland academic several months ago, and due to be published in the New Year.
Professor Alex Haslam of The University of Queensland School of Psychology forecast the rise of Trump in a manuscript penned with Professor Steven Reicher of the University of St Andrews.
"Trump establishes himself as a champion and as a voice for people who otherwise feel unchampioned and voiceless," Professors Haslam and Reichers wrote well ahead of the election.
"Things that are thought to undermine him, according to the ordinary norms of politics, actually increase his appeal.
"His crudity, his incivility, even his mistreatment of women, establishes him as an ordinary guy, warts and all, unlike smooth, polished and 'dishonest' operators."
In their article The politics of hope: Donald Trump as an entrepreneur of identity, the authors say Trump provides a definition of groups that allows many American to make sense of their lives.
By doing so, he allows people to understand their problems and the hope of being able to address them.
The authors said describing Mr Trump's supporters as ignorant or irrational was a mistake.
"Characterising Trump voters as 'deplorables' plays directly into Trump's hands," they wrote.
"It exemplifies Trump's argument that the world is divided into an unaccountable Establishment who sneer at, exploit and ignore ordinary people, and that Trump stands outside the Establishment on the side of the people."
Professors Haslam and Reichers said despite questions over Mr Trump's financial dealings, his immense wealth freed him from accusations he was beholden to rich political supporters.
"Trump's successes must be seen in the light of the failure of others," they wrote.
"In particular, his rivals have not succeeded in providing an alternative (perspective) to make sense of what many Americans are experiencing.
"They have not elaborated an alternative politics and an alternative set of solutions."
Professors Haslam and Reichers argued that those shocked by the US election and the Brexit vote should consider a more inclusive narrative and develop politics that provides solutions.
Media: Professor Alex Haslam, a.haslam@uq.edu.au, +61 7 3346 7345, Twitter @alexanderhaslam; UQ Communications, communications@uq.edu.au, +61 7 3365 3439, Twitter @UQ_News.