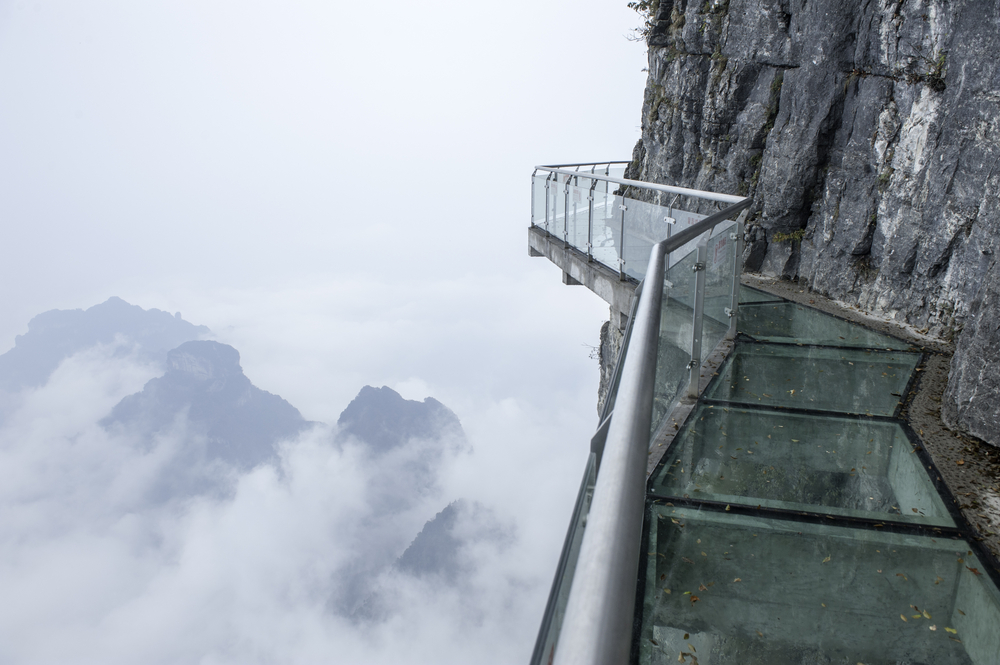 A University of Queensland academic who helped invent the term "glass cliff" has celebrated its appearance on the Oxford Dictionaries 2016 Word of the Year shortlist.
UQ School of Psychology's Professor Alex Haslam coined the word with University of Exeter researcher Professor Michelle Ryan.
"I believe 'glass cliff' has proved to be influential because it resonates with the experiences of so many women," Professor Haslam said.
"It describes a situation where a woman ascends to a leadership position in which the risk of failure is high.
"Our research found that women were often appointed to positions of power when a company was failing or in difficult circumstances, and were then blamed for the company's performance.
"Therefore, women were presented with a glass cliff from which they might fall."
"Glass cliff" followed the term "glass ceiling" which had been used widely since the mid-1980s, and describes an invisible barrier preventing women from moving into senior organisational roles.
Professor Haslam said he and Professor Ryan first used "glass cliff" in a 2005 research publication, however the word had increased in popularity more recently.
The research followed a 2003 article in The Times which stated: "The triumphant march of women into the country's boardrooms has instead wreaked havoc on companies' performance..."
Professor Ryan said the appointment of women did coincide with poor company performance, but the level of performance was often happening before they arrived.
"We felt The Times conclusion was unwarranted and set about testing it," Professor Ryan said.
"We found there was no evidence of a similar pattern of men being appointed in circumstances where there was a high risk of them failing, and then being apportioned the blame."
When deciding on a name for the phenomenon, the researchers wanted to use the word "glass" as a way to refer to a real but invisible problem.
"From the moment we started to use 'glass cliff' in our research, it was clear that people understood what we were talking about," Professor Haslam said.
"It resonated with a great many women – not only in business, but also in politics, in education, in policing, in law; pretty much everywhere that leadership positions are on offer."
The researchers said the phenomenon was exemplified in the wake of the 2007/08 financial meltdown when women such as Mary Barra, Marissa Mayer, Johanna Sigurdardottir, Ellen Pao, Jill Abramson, Janet Yellen, Theresa May and Hillary Clinton came to the fore.
While "glass cliff" was shortlisted for the 2016 Word of the Year, the eventual winner was "post-truth", used to describe a time when facts have become unimportant and irrelevant.
Media: Professor Alex Haslam, a.haslam@uq.edu.au,  +61 7 3346 7345, Twitter @alexanderhaslam; UQ Communications, communications@uq.edu.au, +61 7 3365 3439, Twitter @UQ_News.