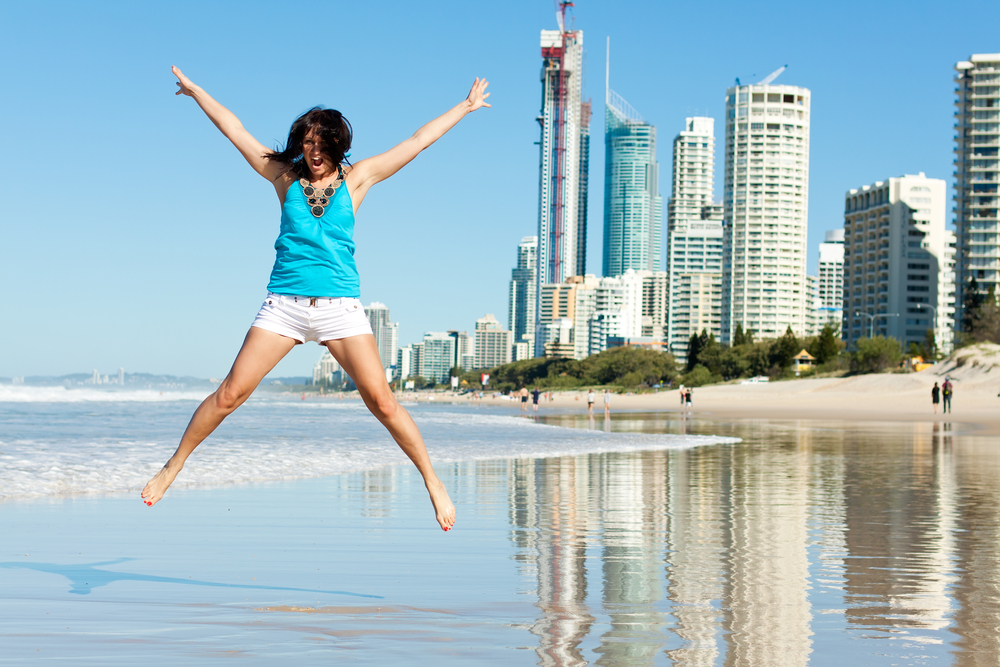 Is walking home alone at 2am more risky during Schoolies celebrations than at other times?
University of Queensland School of Psychology researchers will be putting that question – and others – to newly graduated high school students on the Gold Coast this weekend.
UQ's Dr Tegan Cruwys and Dr Alexander Saeri will join PhD candidate Laura Ferris on the Gold Coast as a follow-up to Ms Ferris's Understanding Schoolies 2015 study.
"This time we'll be looking at how risk-taking is perceived during Schoolies celebrations compared to other times of year," Dr Cruwys said.
"As well as walking home alone at night, we'll be asking questions about behaviours such as drink-sharing, going home with strangers, playing drinking games and taking risks at dangerous heights.
"Our hypothesis is that when we feel like we are part of a group, we feel safer so may not necessarily realise the inherent dangers associated with a particular activity.
"The surveys will help us better understand what factors can have a positive impact on the mental and physical health of school leavers."
In addition to ensuring the improved experience of Schoolies in the future, participants in the surveys will receive a voucher to use at Subway sandwich stores.
The research team will be wearing distinctive purple UQ t-shirts and will position themselves near the wristband collection point today as Schoolies celebrations begin.
On Tuesday, which is often considered a "chill-out day", the researchers will speak to Year 12 school leavers on Cavill Avenue and the Esplanade.
The Understanding Schoolies 2015 study is being prepared for publication, and researchers have indicated that parents could be surprised by the results.
"Schoolies are often portrayed as being against authority, but our findings showed that most school leavers had a largely positive view of police and volunteers," Ms Ferris said.
Queensland Police reported a significant drop in arrests at last year's Schoolies Week, with 199 fewer arrests than in 2014.
Media: Dr Tegan Cruwys, t.cruwys@uq.edu.au, 0437 261 537; UQ Communications, communications@uq.edu.au, +61 7 3365 3439, Twitter @UQ_News.