'Toward a Scientific Theory of Free Will' presented by Professor Roy F Baumeister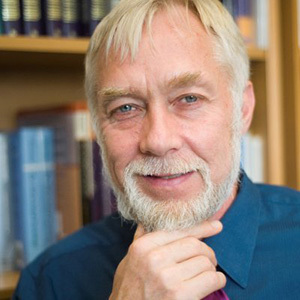 Professor Roy Baumeister is one of the world's most prolific and influential psychologists. He has published well over 500 scientific articles and more than 30 books. In 2013, he received the highest award given by the Association for Psychological Science, the William James Fellow award, in recognition of his lifetime achievements.
Roy's keynote combines a conceptual discussion of the grand problem of free will with laboratory studies, including work on self-control and decision making, as well as studies on manipulated disbelief in free will. It seeks to provide a scientific understanding of free will as an evolved form of action control suited to enable human beings to function in their complex social environment, including culture.​
Event Proceedings
6:00pm - Registration opens
6:15pm - Drinks and canapes served
7:00pm - Keynote address commences
8:00pm - Estimated end of event
This is a free public lecture.
About Compassion Symposium
This cross-disciplinary symposium is designed to bring together academics, clinicians, researchers, and students from different disciplines within The University of Queensland and from the community, to present on how compassion is or could be a part of their research, studies, or practice.
The compassion symposium consists of the free keynote address, and the full-day conference.
Venue
Advanced Engineering Building (49)
St Lucia