The School of Psychology at The University of Queensland is delighted to announce the return of the UQ Compassion Symposium for 2023. The eighth iteration of this beloved event, the Symposium will bring together researchers, clinicians and students from a range of disciplines to showcase compassion-based research and practice. 
At our 2023 Compassion Symposium Keynote Address, we are excited to welcome Dr Marcela Matos, Clinical Psychologist and Auxiliary Researcher at the Center for Research in Neuropsychology and Cognitive and Behavioral Intervention (CINEICC), University of Coimbra, Portugal. Marcela will open the symposium with her talk titled 'The compassion (r)evolution: From easing suffering to awakening flourishing'.
Bio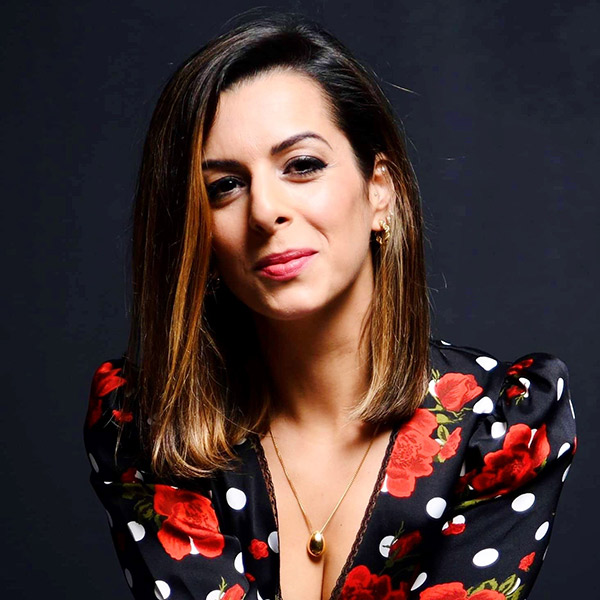 Dr Marcela Matos is a Clinical Psychologist and Auxiliary Researcher at the Center for Research in Neuropsychology and Cognitive and Behavioral Intervention (CINEICC), University of Coimbra, Portugal. For over 15 years, Dr. Matos' research and clinical interests relate to evolutionary clinical psychology, compassion focused therapy, contextual behavioral therapies and contemplative approaches. She has extensively researched compassion, shame experiences and memories, their traumatic qualities and centrality to personal identity, and their association to mental health difficulties. Currently, her main research focus is on applying and testing the efficacy of compassion focused group interventions in promoting mental and physical well-being in several populations, and investigating their impact on epigenetic mechanisms and physiological stress responses, and has been the lead on a global research project exploring the protective role of compassion during the COVID-19 pandemic.
Dr. Matos has published over 90 international peer-reviewed articles and book chapters on the topics of compassion, shame, self-criticism, emotional regulation, psychopathology and well-being, covering a diverse host of clinical and non-clinical populations. She has authored over 180 scientific communications presented at international scientific conferences. She is an affiliate member of the Compassionate Mind Foundation, founding and executive board member of the Global Compassion Coalition and member of the Portuguese Association for Mindfulness.
Abstract
The Keynote will take the audience through my personal and scientific journey from easing human suffering to awakening flourishing, guided by compassion. 
The starting point is shame, as a powerful and universal human emotion, which evolved to assist us to navigate our social relationships, but that can also be profoundly painful and have serious adverse effects on psychological functioning and mental health. The talk will explore our research around shame and shame memories, and how they can become central to our sense of self-identity, and have traumatic qualities that maintain and exacerbate psychological distress, especially in the social and relational aspects of our lives, and be at the root of the development of fears of compassion. We will then move towards on compassion, as an evolved prosocial motivation with a pivotal role in emotion regulation, mental states, social relationships and behavior, and will examine how compassion, especially receiving compassion from the self and from others, can buffer the negative impact of shame experiences and act as an antidote against shame. The talk will present findings from our multinational longitudinal research project documenting that, in the face of global threatening context (i.e., Covid-19 pandemic), compassion can indeed be a universal protective factor against psychosocial distress and a catalyst for positive change and personal growth, whereas fears of compassion may have the opposite effect. We will then focus on the cultivation of compassion as a way of easing suffering and promoting human flourishing. The talk will review empirical evidence from our work on how compassion focused approaches, namely compassion focused therapy and compassionate mind training, delivered in different formats, populations and settings (e.g., general population, schools), have significant beneficial effects for mental health, and for psychological and biophysiological wellbeing and regulation. We will arrive at our final destination with a call to action and a look into the future: how can we harness the power of compassion to revolutionize our relationship with ourselves and others, and transform our inner and outer worlds?
About Compassion Symposium
This cross-disciplinary symposium is designed to bring together academics, clinicians, researchers, and students from different disciplines within The University of Queensland and from the community, to present on how compassion is or could be a part of their research, studies, or practice.
The compassion symposium consists of the free keynote address, and the full-day conference.
Call for presenters
The UQ School of Psychology's Compassionate Mind Research Group is pleased to invite submissions for paper and/or poster presentations for the 2023 UQ Compassion Symposium conference on Saturday September 9.
We are interested in research and practical applications of compassion across the lifespan (children, teens, adults, older adults) and in multiple contexts (therapy, workplace, school). Topics of interest include (but are not limited to): 
Compassion
Self-compassion
Mindfulness
Empathy
Altruism
Morality
Positive psychology
Forgiveness
Emotions (e.g. shame, anger)
Intervention research
Assessment research
Application requirements
Applications to present should include the following information:
Personal Information 
Full name
Organisation/affiliation
Email address
Contact number
Brief professional bio (250 words max) to be included in the conference program
Presentation/Poster Information 
Presentation or poster title
Abstract/summary (250 words max)
Focus (research, practice, philosophy, etc.)
Format (lecture, workshop, demonstration)
Submission and review
Please submit your completed application via the link below. Submissions close Friday 2 June. All submissions will be notified via email of the status of their application. All accepted speakers will receive free admission to the Symposium.
Venue
Brisbane, Queensland, Australia (exact location details to be confirmed)