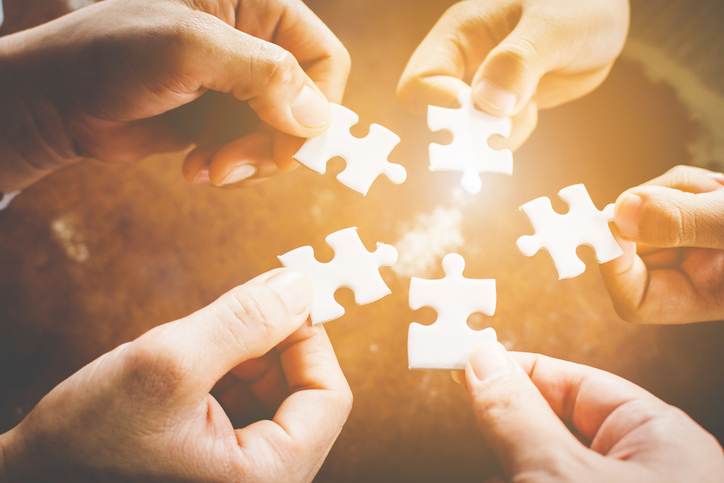 A new framework for understanding the diverse features of autism could help University of Queensland researchers develop an intervention for people with the disorder who have mental health problems.
UQ School of Psychology's Dr Daniel Skorich said the Integrated Self-Categorisation model of Autism (ISCA) explains the various features of the disorder – previously thought to be unrelated – within a unified framework.
"Autism is a multi-faceted disorder characterised by distinct clusters of features," Dr Skorich said.
"One of these clusters relates to social and communicative functioning, where people with autism appear to be less able to understand the thoughts and feelings of others or react appropriately, referred to as decreased 'theory of mind'.
"Another cluster of features relates to information processing, where people with autism typically process the parts of something rather than the whole, referred to as 'weak central coherence'.
"Until now it was not clear why autism would be characterised by both weak central coherence and theory of mind difficulties.
"The ISCA model brings the two clusters of features under a single framework, suggesting that the theory of mind problems are an outcome of weak central coherence via a process known as self-categorisation.
"Self-categorisation is how we make sense of ourselves and others and the groups to which we belong, such as gender and nationality.
"Given that we have to see ourselves as part of a greater whole in order to self-categorise into a shared group – and given that theory of mind processes such as empathy, mental state inference, and shared attention rely on self-categorisation, the ISCA model proposes that weak central coherence will result in weak self-categorisation, which will in turn result in decreased theory of mind."
Dr Skorich's research team tested the ISCA model with a study on ingroup favouritism, which is the tendency of a person to favour their own group over another in areas such as resource allocation.
"Ingroup favouritism relies on self-categorisation, in that we need to see other people as members of our own groups or of other groups in order to favour the ingroup over the outgroup," he said.
"We found that people with more autistic traits were less likely to favour an ingroup member over an outgroup member, than people with fewer autistic traits, as they engage in less self-categorisation and therefore identify less with their ingroup."
Dr Skorich said the ISCA model will allow the team to develop an intervention to tackle mental health problems experienced by people with autism, using UQ's Groups4Health program.
Groups4Health, designed to help people develop, enhance and maintain their group-based social identification, has been shown to be effective in treating several mental health conditions.
"Our results suggest that the much higher rates of anxiety and depression in people with autism may, in part, be due to their decreased ability to self-categorise and therefore to create social connections," he said.
"Research has consistently shown that social connections are a very important buffer against mental health conditions, and autistic people unable to create these social connections are more susceptible to these mental health issues.
"Our adapted version of Groups4Health will have specific components for autistic people, such as building social skills and emotion recognition tasks."
The team hopes to have its Groups4Health program for autistic populations ready to trial towards the end of this year.
The research is published in the Journal of Autism and Developmental Disorders.
Media: Dr Daniel Skorich, d.skorich@uq.edu.au, +61 7 3346 9506, +61 431 169 042; Dani Nash, UQ Communications, dani.nash@uq.edu.au, +61 7 3346 3035.
---
If you would like to support ongoing research in this area, please consider making a tax-deductible donation to the UQ School of Psychology.