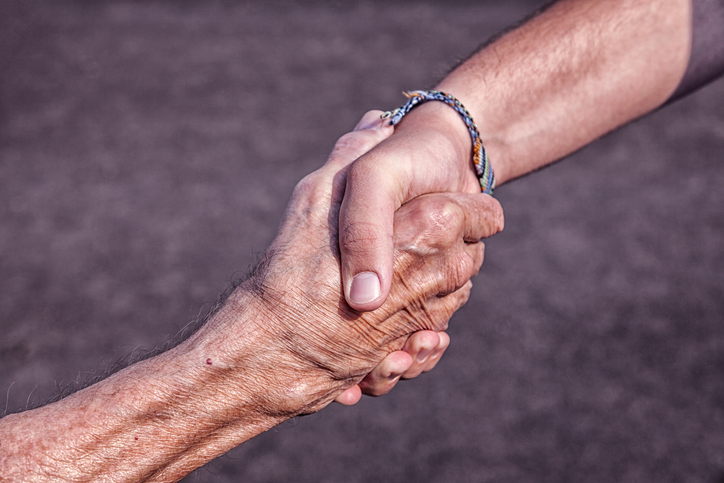 Student volunteers are breathing new life into aged care facilities in a University of Queensland program that could help shape the future of the sector.
UQ School of Psychology PhD candidate Nicole Walker said the Good Neighbour program aimed to improve the quality of care and life in the residential aged care.
"It is a social intervention for residents who are isolated and have little social support outside the facility," she said.
"UQ students volunteer their time and work on building relationships with the residents, many of whom have mental health and behavioural issues, as well as age-related decline."
She said staff also benefited from the project.
"Staff in the facility have reported a sense of being more supported in the work place since the program started in 2016, having more time to devote to the residents' clinical care," she said.
"They have told us there is a huge change in the energy in the facility when the students are there, and they are seeing improvements in resident behavioural and psychological symptoms in dementia."
The program doubles as a learning and development initiative for the students.
Third-year psychology students undertake applied work experience as part of the scheme, with medicine and other allied health students to join them from 2019.
"We have an integrated approach that identifies how attitudes are important in shaping the future for residential aged care and older people," Ms Walker said.
"The stereotypes of people living in care foster depersonalisation, which directly impacts resident well-being.
"Many people have negative experiences with aged care, so undertaking an ongoing, positive experience with residents is important in changing ageist attitudes and developing the future workforce.
"Through the program, we see significant positive change in the students' attitudes towards all aspects of residential aged care."
Ms Walker said the impending royal commission into aged care meant it was timely to examine existing models of care and the influence of negative attitudes.
"We know the sector is short on resources, a position which tertiary institutions can help alleviate," she said.
"The structure of this intervention may be the foundation for a new approach to residential aged care and other similar social justice areas where health delivery is problematic or chronically under-resourced.
"The Good Neighbour Program demonstrates that strategically establishing community contact with the specific tertiary educational disciplines is more likely to result in improvements in quality of care and quality of life within the sector."
Media: Nicole Walker, n.walker4@uq.edu.au, +61 7 3346 5067 or 0438 753 112; Dani Nash, UQ Communications, dani.nash@uq.edu.au, +61 7 3346 3035, @UQhealth.
---
If you would like to support ongoing research in this area, please consider making a tax-deductible donation to the UQ School of Psychology.