Decolonising psychology
Abstract: Embedding cultural safety in wellbeing systems represents a major goal for the psychology sector, to effectively meet the mental health and wellbeing needs of Aboriginal and Torres Strait Islander peoples. Indeed, recent commitments toward cultural safety by the Australian Psychological Society (APS), Australian Psychology Accreditation Council (APAC), and Australian Health Practitioner Regulation Agency (Ahpra) demonstrate this long-term plan for system change. Here, we introduce cultural safety, decolonisation, Social and Emotional Wellbeing (SEWB), and a brief on the Australian Indigenous Psychology Education Project (AIPEP).  We discuss these initiatives occurring nationally to embed sustainable change and cultural responsiveness in psychology now and into the future.
Speakers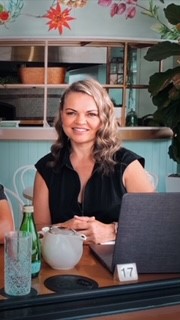 Tanja Hirvonen
BPsychSc, BBus (HRM), BPsychScH, MPsych (Clin)
A proud Jaru and Bunuba woman born and raised on the lands of the Kalkadoon people – Mount Isa, Queensland. Tanja is a clinical psychologist and mid-career researcher with expertise in mental health, social and emotional wellbeing, suicide prevention and working with persons impacted by trauma, and workplaces who are bringing cultural and clinical knowledges together. She brings a combination of academic research, corporate expertise and clinical experience working with remote, regional communities and Aboriginal and Torres Strait Islander ways of knowing, being and doing to her Board Director role at the Black Dog Institute, Thirrili and NATSIWA. She is an advocate for increasing the number of Aboriginal and Torres Strait Islander social and emotional wellbeing practitioners in Australia, as well as for upskilling mainstream organisations with an understanding of how to provide culturally appropriate social and emotional wellbeing care for Aboriginal and Torres Strait Islander communities and individuals.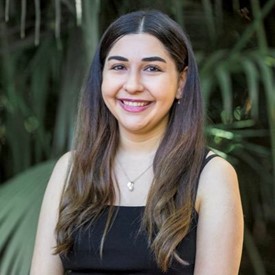 Dr Joanna Alexi
Dr Joanna Alexi is a non-Indigenous woman living and working on Whadjuk Noongar Boodja (Country). She is a Research Fellow within the Transforming Indigenous Mental Health and Wellbeing (TIMHWB) grant and the Australian Indigenous Psychology Education Project (AIPEP), at the University of Western Australia's School of Indigenous Studies. The TIMHWB and AIPEP projects are led by esteemed Aboriginal Psychologist and leader, Professor Pat Dudgeon AM.
 
About Seminar Series
The School of Psychology Seminar Series involves regular formal presentations of high-quality scholarly work with broad appeal.
The wider School community is invited to attend, including academic and professional staff, special guests, visitors, as well as HDR, postgraduate and honours students.
Seminars are held on a Friday afternoon from 3pm–4pm in rooms 201–204 in the McElwain Building (24A), UQ St Lucia.
Venue
McElwain Building (24A), UQ St Lucia.