School of Psychology Film Series
The UQ School of Psychology screens films at the Schonell Theatre throughout the year. Screenings are free (but registration is essential as places are limited), open to the wider School community, and are followed by a Q&A session with content experts.
Venue
Cinema 2
Schonell Theatre
UQ St Lucia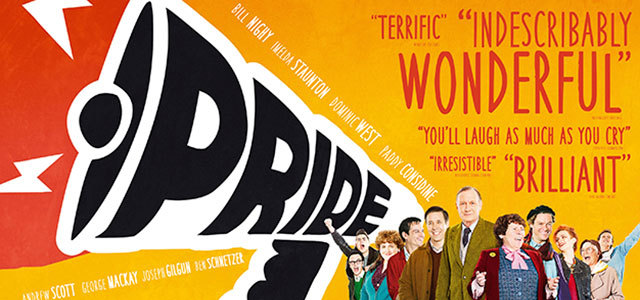 Join us for a free special event screening of Pride, inspired by an extraordinary true story. It's the summer of 1984, Margaret Thatcher is in power and the National Union of Mineworkers is on strike, prompting a London-based group of gay and lesbian activists to raise money to support the strikers' families.
Initially rebuffed by the Union, the group identifies a tiny mining village in Wales and sets off to make their donation in person. As the strike drags on, the two groups discover that standing together makes for the strongest union of all.
The screening will be followed by a Q+A with ARC Laureate Fellow Professor Jolanda Jetten who is an expert on social identity and prejudice. Jolanda will be joined by Dr Dino Willox, UQ's Director of Student Employability, who lived in the UK during the miners strikes and later lived in Wales.
Event Details
Date: Thursday 1st of August, 2019
Time: 6:30pm start (theatre doors will open at 6); Q+A to follow
Venue: Cinema 2, Schonell Theatre, UQ St Lucia