A new clinical resource to help people living with memory impairments has been created by a UQ School of Psychology researcher.
Professor Julie Henry said the resource, published in Nature Reviews Neurology, provides a much needed overview of how to assess and effectively manage prospective memory (PM) impairment.
"Prospective memory refers to memory for future intentions and is an important predictor of the ability to live safely and independently," Professor Henry said.
"It involves the formation of an intention, followed by the subsequent execution of that intended act, or 'remembering to remember'.
"PM deficits are prominent in many neurological disorders, reflecting the demands that this complex memory skill places on a wide range of neural structures and their connectivity.
"However, because neurological disorders rarely present with a uniform profile of impairment, clinical assessment is essential to quantify the nature, magnitude and specificity of any deficits.
"The review provides an overview of the different ways in which PM deficits may manifest, their neural bases, and a guide to the validated assessments currently available that can inform prognosis, rehabilitation and discharge planning.
"It also provides a guide to the different types of interventions currently available.
"Algorithms to guide the evaluation and treatment of PM impairments are also provided."
Professor Henry said it was difficult to overstate the importance of PM in everyday life.
"Although problems with retrospective memory – forgetting past knowledge or events – has long been recognised as one of the most consistently observed cognitive deficits in neurological disorders, research now indicates that PM failures are often a more serious feature, and of greater concern," she said.
"This is because failures of PM fundamentally disrupt the ability to anticipate, plan, and/or act with the future in mind.
"Many daily PM tasks are critical for the maintenance of independence, such as remembering to take medication, to turn off appliances, or to check food cooking.
"Failures of PM cause more deficits in activities of daily living and caregiver burden than retrospective memory failures and have important implications for the management and rehabilitation of many different types of clinical disorders."
Although many hundreds of articles have been published on PM, Professor Henry said no authoritative clinical overview has existed until now.
"Many neurologists are unfamiliar with the methods available to assess and effectively manage PM impairment," she said.
"This review will provide a useful resource for health care professionals and encourage greater consideration of PM deficits in clinical settings.
"By promoting greater consideration of PM failures in clinical practice, and providing a useful resource to guide their evaluation and treatment, this review will help people living with neurological disorders to live safely and independently in their own homes."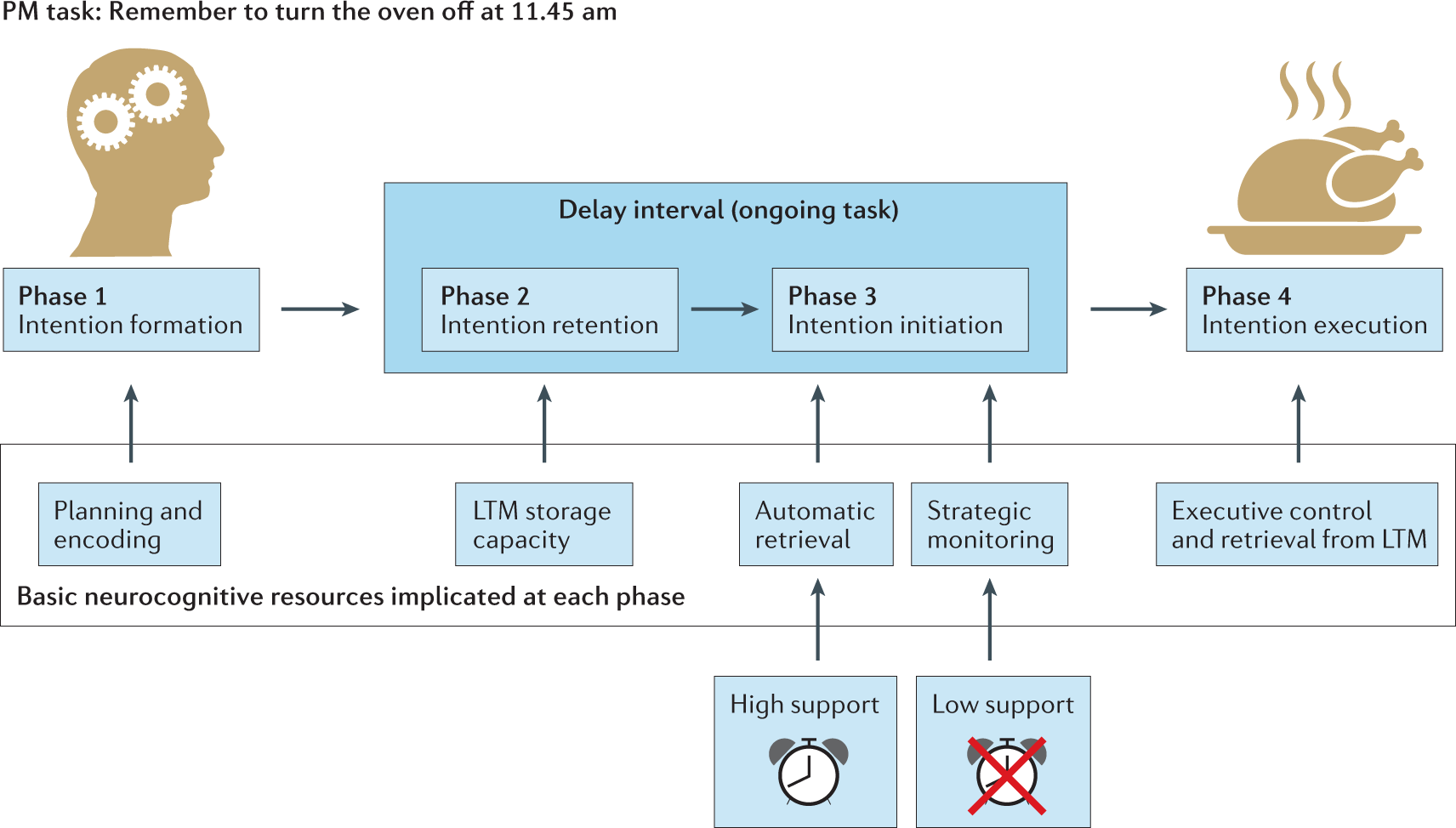 Media: Professor Julie Henry, julie.henry@uq.edu.au, +61 7 3365 6737; Dani Nash, UQ Communications, habs.media@uq.edu.au, +61 7 3346 3035.