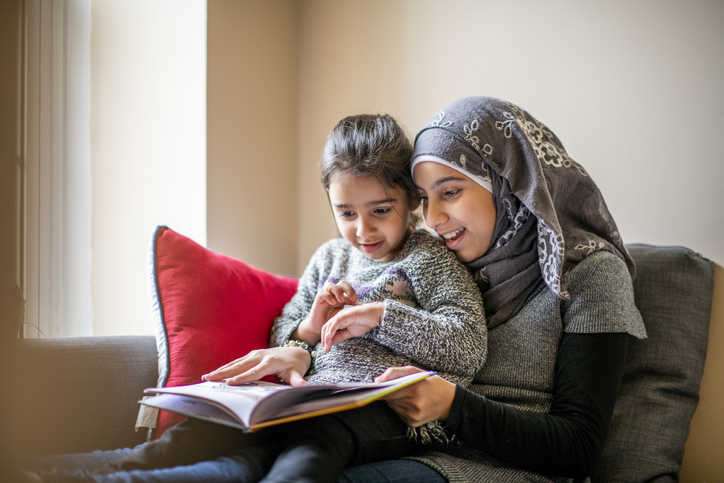 There is no playbook for parenting in a pandemic, but parents now have a podcast they can turn to for help.
The University of Queensland 'Parenting in a Pandemic' podcast invites parents to submit their questions and concerns to internationally-acclaimed Triple P – Positive Parenting Program founder, Professor Matthew Sanders.
"Many parents might be feeling like they are on an emotional seesaw with the extraordinary demands placed on families during the COVID-19 pandemic," Professor Sanders said.
"Parents are trying to balance their feelings of anxiety and helplessness with the need to put on a brave face for the kids and juggle work, family and household commitments in isolation.
"It's not uncommon for parents to be feeling completely out of control as we try and negotiate this new world order.
"This podcast is a safe space for parents to share their feelings, ask questions and pick up practical strategies for managing their children's behaviour.
"There has never been a more important time for parents to look after their mental and physical health during these trying times."
The pilot episode premieres today and covers a range of issues parents are facing during lockdown, including censoring media messages, disruption to routines, working from home with kids, financial stress and uncertainty about the future.
Professor Sanders shared his top tips to empower parents and carers to keep their children safe, healthy and resilient despite these challenging times.
The podcast is part of the Parenting in a Pandemic Program that includes a Triple P COVID-19 online resource for parents of children from birth to adolescents and is free for all parents in Queensland.
"We want parents to know it's okay to be feeling exhausted and overwhelmed in this environment," Professor Sanders said.
"The starting point is for parents to look after themselves, treat themselves kindly and make their family the priority.
"This mindset will give us the greatest chance of getting through this together."
Parenting in a Pandemic Program' is led by Professor Sanders, with the support of Associate Professors Karen Turner, Vanessa Cobham, and Alina Morawska from the UQ's Parenting and Family Support Centre in UQ's School of Psychology.
The team is working in partnership with industry partners including Department of Child Safety, Youth and Women, Queensland Health, Uniting Care, Logan Together, Triple P International and UniQuest.
Parenting in a Pandemic is available wherever you get your podcasts. Subscribe now to never miss an episode.
Media: Kirsten O'Leary, UQ Communications, k.oleary@uq.edu.au, 0412 307 594; Professor Matthew Sanders, m.sanders@psy.uq.edu.au, 0412 199 539.
---
If you would like to support ongoing research in this area, please consider making a tax-deductible donation to the UQ School of Psychology.