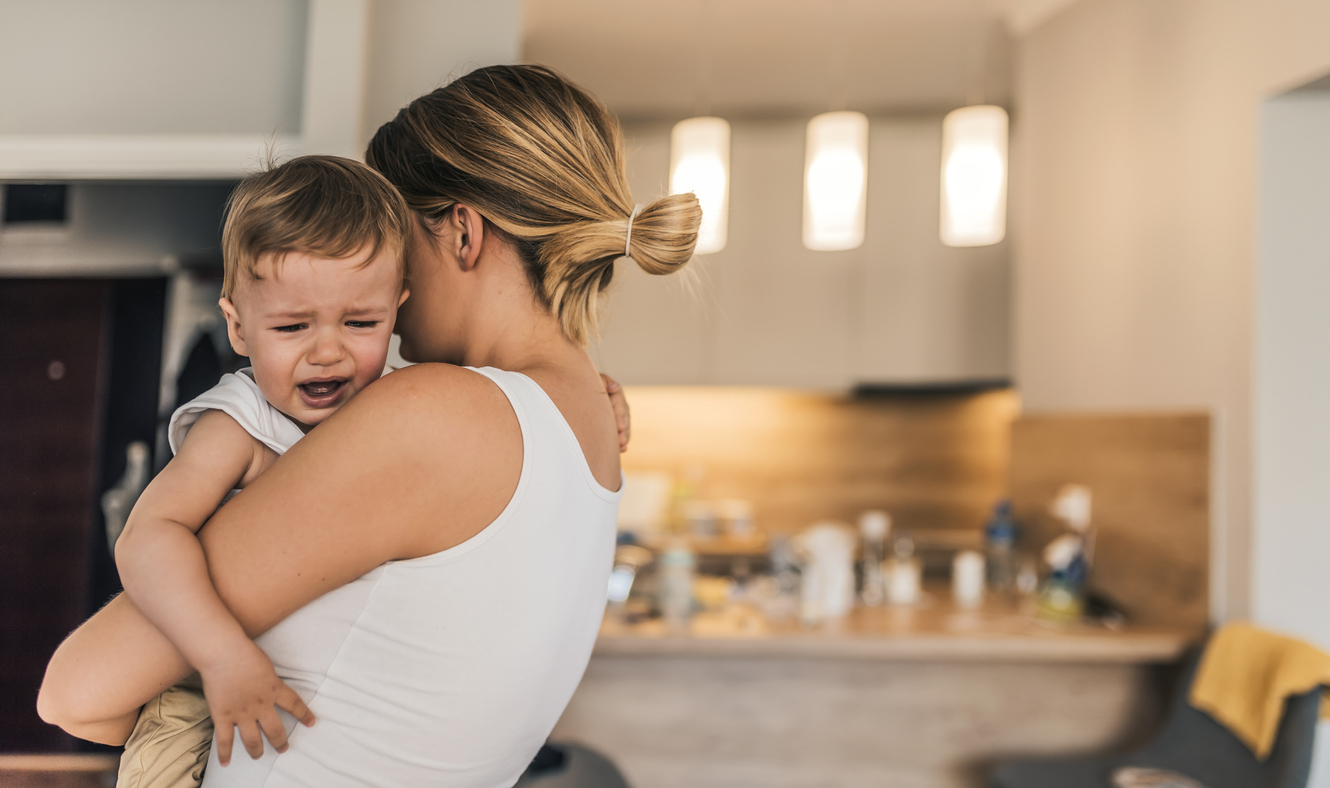 New mums can access helpful online support to help them take better care of themselves and cope with the challenges of early motherhood as part of a research trial at The University of Queensland.
School of Psychology research fellow Dr Amy Mitchell, a registered nurse, is coordinating the project which is aimed at women who have given birth in the past two years.
"Early motherhood is a time of intense adjustment for many new mums," Dr Mitchell said.
"For instance, around a third of mothers say they had a difficult or traumatic birthing experience, but for many these challenges go unnoticed and unreported.
"Some mothers experience flashbacks and intrusive thoughts about the birth, others struggle with breastfeeding problems – all of which can make it an incredibly difficult time.
"This project is about finding ways to help mothers take better care of themselves, and to help them cope with what may be a very challenging situation."
Clinical psychologist and research fellow Dr Koa Whittingham and Master of Clinical Psychology student Georgina Lennard are also helping with the trial.
The project builds on an earlier trial which received an overwhelmingly positive response.
"If we can understand what works in supporting new mums, then we can build targeted interventions," Dr Whittingham said.
"One of the important aspects of this study is that the resources we are offering are fully online, meaning mums can have access without leaving home."
After registering and completing an online survey, participants will have a 50 per cent chance of being given immediate access to the online materials as well as a series of self-care messages and reminders via SMS.
The rest of the participants can access the materials after an eight-week wait.
All participants will complete two online surveys, eight weeks apart, which will allow the researchers to pinpoint exactly what effect the materials are having on their wellbeing.
"The key will be for mums to find ways to integrate self-care strategies into their daily lives," Dr Whittingham said.
"We know that mums are busy people, so self-care needs to fit into an already busy life, or it just won't work."
The materials can be viewed online as many times as desired, and participants will have free access to it for six months after the study ends.
"To make the research representative, we'd like to hear from all mothers, regardless of whether they experienced difficulties or not," Dr Mitchell said.
"The only requirements are that participants must be over 18, be living in Australia or New Zealand, and have given birth in the last two years.
"This type of trial has never been undertaken before and we're eager to build a program that can help mothers cope with those difficult thoughts and feelings."
Media: Dr Amy Mitchell, a.mitchell5@uq.edu.au, +61 7 3346 1202; Jo Hickman, UQ Communications, jo.hickman@uq.edu.au,+61 7 3346 3037.
---
If you would like to support ongoing research in this area, please consider making a tax-deductible donation to the UQ School of Psychology.