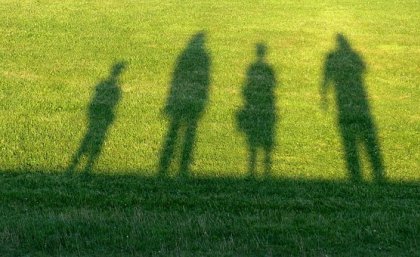 The rollout of a University of Queensland parenting program in a community in Ireland has significantly reduced the numbers of children with social, emotional and behavioural problems. 
A study found that making the Triple P – Positive Parenting Program ­available in the Irish Midlands community of 120,000 could improve potential mental health outcomes for children.
Triple P founder and UQ Parenting and Family Support Centre director, Professor Matt Sanders, said the findings replicated the results of the first Every Family trial of the program in Brisbane more than a decade ago.
"The Irish paper shows absolutely that addressing the quality of parenting a child receives across the general population can dramatically reduce the likelihood that children with emerging problems will go on to develop serious issues in adulthood," he said.
Research suggests that unless addressed, social, emotional and behavioural problems in children persist into adulthood for almost half of all children.
The Irish study showed that when the multi-level system of Triple P programs was made available, there was a 4.7 per cent reduction in the prevalence rate of children within the borderline/abnormal range for social, emotional and behavioural problems.
Professor Sanders said that result came at a time when the prevalence rate of behavioural problems was 15 per cent for nine-year-olds in Ireland.
Using the nationally representative Growing Up in Ireland study as a benchmark, the study authors also estimated the number of children with significant social, emotional and behavioural problems fell by between 31 and 38 per cent following the introduction of a range of Triple P programs.
Triple P was offered to all families with children aged between four and eight in the counties of Longford and Westmeath over a 30-month period between 2010 and 2013.
Approximately 3,000 families were surveyed before and after the intervention to determine the findings.
The study was published in Prevention Science (https://doi.org/10.1007/s11121-018-0907-4).
Contact: Paddy Hintz, PFSC communications manager, +61 431 706 822, p.hintz@uq.edu.au; Matt Sanders, m.sanders@psy.uq.edu.au, +61 7 3365 7290.
---
If you would like to support ongoing research in this area, please consider making a tax-deductible donation to the UQ School of Psychology.