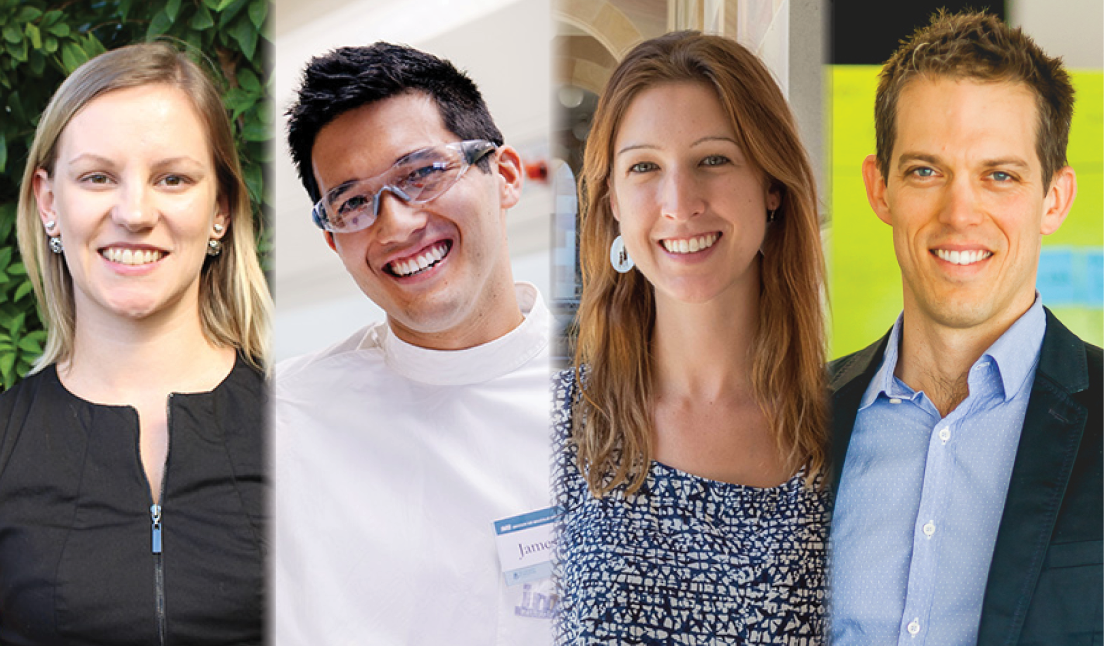 Four researchers are preparing to travel to the United States of America to advance their work after being awarded Fulbright Scholarships.
University of Queensland autism researcher Dr Anna Urbanowicz, innovation expert Dr David Ireland, and PhD students James Hill and Karri Neldner have joined the ranks of a distinguished group of almost 5000 Fulbright scholars worldwide.
Karri Neldner, a PhD student in UQ's School of Psychology, has won a Fulbright Postgraduate Scholarship to visit the University of Texas, where she will examine chimpanzee – the closest living relative of humans – to better understand the evolutionary history of tool-making and innovation.
"While we know that human adults are extremely good at innovating with tools, we find that young children really struggle," Ms Neldner said.
"Pilot testing I've conducted suggests that chimpanzees might be better than the average pre-schooler at creating new tools to solve practical problems.
"By examining chimpanzee behaviour and comparing it to the behaviour of young children, we might be able to determine the necessary building blocks required for innovation to occur.
"Doing so will allow us to foster and encourage the building blocks in children that will help them become better problem-solvers, and also develop a society that values innovation and creativity."
UQ's 2018 Fulbright Scholars from The University of Queensland on Vimeo.
UQ Faculty of Medicine researcher Dr Urbanowicz will travel to Portland State University, where she will work on improving the hospital experience for adult autistic patients, their support people and hospital staff.
Dr David Ireland, from the UQ Business School, will spend four months at Stanford University focusing on ways to help people and organisations meet the United Nations Sustainable Development Goals.
UQ Institute for Molecular Bioscience PhD student James Hill will visit the University of Michigan, where he will undertake research and training in sophisticated imaging techniques.
The Australian-American Fulbright Commission scholarships are awarded to foster understanding between the United States and Australia and encourage excellence, innovation and creativity.
About 50 scholars travel between Australia and the US each year through the Fulbright Program.
Media: Belinda McDougall, UQ Communications, communications@uq.edu.au, +61 7 3346 7890.