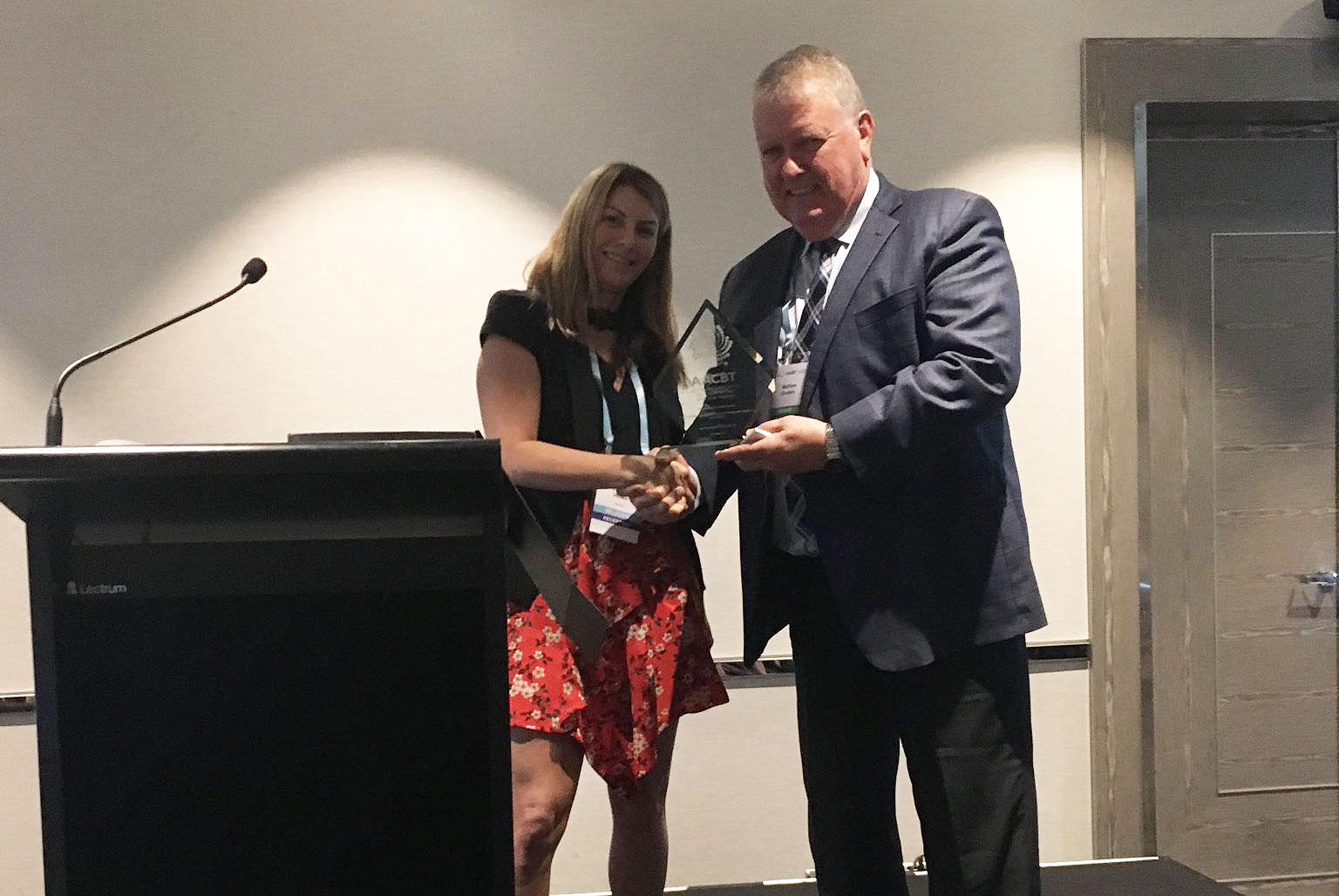 The founder of The University of Queensland's Triple P Positive Parenting Program has been awarded the Australian Association for Cognitive and Behaviour Therapy's Distinguished Career Award.
Professor Matt Sanders, director of the Parenting and Family Support Centre (PFSC) at UQ's School of Psychology, said the award was in recognition of the work of a team of researchers and program developers at the PFSC over the past 20 years.
"Because of the work we do at UQ, Australia leads the world in the development and evaluation of population-based parenting interventions that work," Professor Sanders said.
"Yet there is still a great need for ongoing research into the development of high-quality, evidence-based, and culturally informed support for parents."
As the most extensively evaluated parenting program in the world, Triple P has been made available in 28 countries in 22 languages, reaching millions of families across the globe.
It is currently available free for all Queensland parents under funding provided by the Queensland Government.
Professor Sanders said programs such as Triple P should be more widely available for all families and parenting support should become a public policy priority.
"Successful implementation of programs such as Triple P has the potential to transform the lives of children, parents, and entire communities," he said.
Professor Virginia Slaughter, Head of UQ's School of Psychology, said the school was incredibly proud of Professor Sanders' achievements, and of the Triple P program.
"This is a wonderful accolade for Professor Sanders, and well-deserved recognition for Triple P," Professor Slaughter said.
Media: Professor Matthew Sanders, m.sanders@psy.qu.edu.au, +61 7 3365 7290, Twitter @DrMattSanders; Jo Hickman, UQ Communications, jo.hickman@uq.edu.au, +61 7 3346 3037, Twitter @UQHealth.
---
If you would like to support ongoing research in this area, please consider making a tax-deductible donation to the UQ School of Psychology.