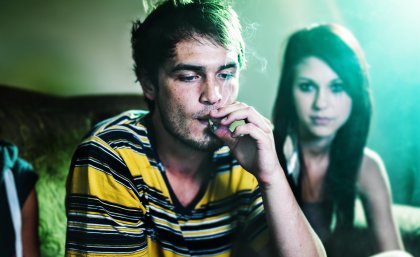 University of Queensland work to reduce the risk of alcohol, tobacco and other drug-related harm among young people has benefited from $2.31 million in Federal Government funding.
The Alcohol and Other Drug Research grant will support work by UQ's Centre for Youth Substance Abuse Research.
Centre Director Professor Jason Connor said it would help the centre translate research into effective strategies for reducing the risk of alcohol, tobacco and other drug-related harm among young people.
"We have internationally acclaimed researchers who have made a significant impact on alcohol and drug policy, legislation, treatment, training and practice in Australia and internationally," Professor Connor said.
"The funding will be used across several major projects, including one targeting the rising number of young substance users at risk of injury, violence and death in Australia's night-time economies."
It will build on work by Lives Lived Well Chair of Alcohol, Drugs and Mental Health Professor Leanne Hides of the UQ School of Psychology that delivered brief interventions to 400 young people with alcohol-related injuries and illnesses accessing hospital emergency departments and crisis support services in the Brisbane Safe Night Out Precinct.
"We now aim to identify at-risk young people in South East Queensland's Safe Night Out Precincts and provide them with an effective early intervention to reduce their risk of future alcohol-related harm," Professor Hides said.
Professor Connor said another project would publish findings on changing patterns and trends in alcohol and drug use in young people nationally, using advanced statistical and data linkage methods.
"For example, we are investigating the growing problem of polydrug use, where young people use a range of different drugs at the same time," he said.
The funding will boost public alcohol and drug treatment services research by clinical research staff and PhD students, and help evaluate an approach to provide more effective treatments for young people referred for clinical assessment as a result of drug-related offences.
The Alcohol and Other Drug Research grant will be co-led by Professor Connor and Professor Leanne Hides.
UQ Faculty of Health and Behavioural Sciences Executive Dean Professor Bruce Abernethy said the funding would accelerate the centre''s research aimed at reducing the impact of substance abuse among young people, their families and the wider community.
"The team is working on diverse and significant areas in drug and alcohol use in projects that will provide national health and social economic benefits," he said.
Media: Professor Jason Connor, jason.connor@uq.edu.au, +61 7 3365 5150, Twitter @CYSAResearch; Professor Leanne Hides, l.hides@uq.edu.au, +61 406 185 750, Twitter @HidesLeanne; Kirsten O'Leary, UQ Communications, k.oleary@uq.edu.au, +61 7 3365 7436, Twitter @UQhealth.